Call for Proposals - Final Week! ⏲️
Our Call for Proposals (CFP) is still open, but get your proposal in soon! It will close at the end of the day on Wednesday, November 30th, 2022 Anywhere on Earth. Never considered speaking at PyCascades? We think you should! We love proposals from:
People who've never spoken before!
People new to Python.
People who use Python in their spare time.
People who want to talk about something that isn't specifically Python.
What gets you excited? What cool art did you build? What's something you wish someone had told you years ago? What interesting problem have you solved recently? We're interested in talks about anything that someone in the Python community would be intrigued by.

If you're interested, please take a look at the instructions at https://pretalx.com/pycascades-2023/cfp. If you have any questions about the CFP process, send a note to info@pycascades.com. We'd be happy to help you with the process or answer any questions you have!
Submit your talk proposals before November 30th!
Ticket Sales Coming Soon 🎟️
December 5th @ 12pm PST
We've got exciting news! Tickets sales for PyCascades 2023 will open on December 5th at 12 noon PST. Our ticket prices will be $75 for students, $125 for enthusiasts, and $250 for professional attendees.

Since this is our first conference back in-person after several years, we've chosen a venue where we feel we can comfortably establish and enforce health & safety protocols for all our attendees. As such, we have a limited number of in-person tickets. Tickets might go quick, so mark your calendars! We will also offer a remote ticket option that does not have a cap in attendee count.

We will continue our tradition of our beautiful wooden attendee badges once again in 2023! In-person attendees will get a wooden badge along with their ticket purchase, and will have additional swag options available when you purchase your ticket. The first 100 remote ticket sales can sign up for a wooden badge as well.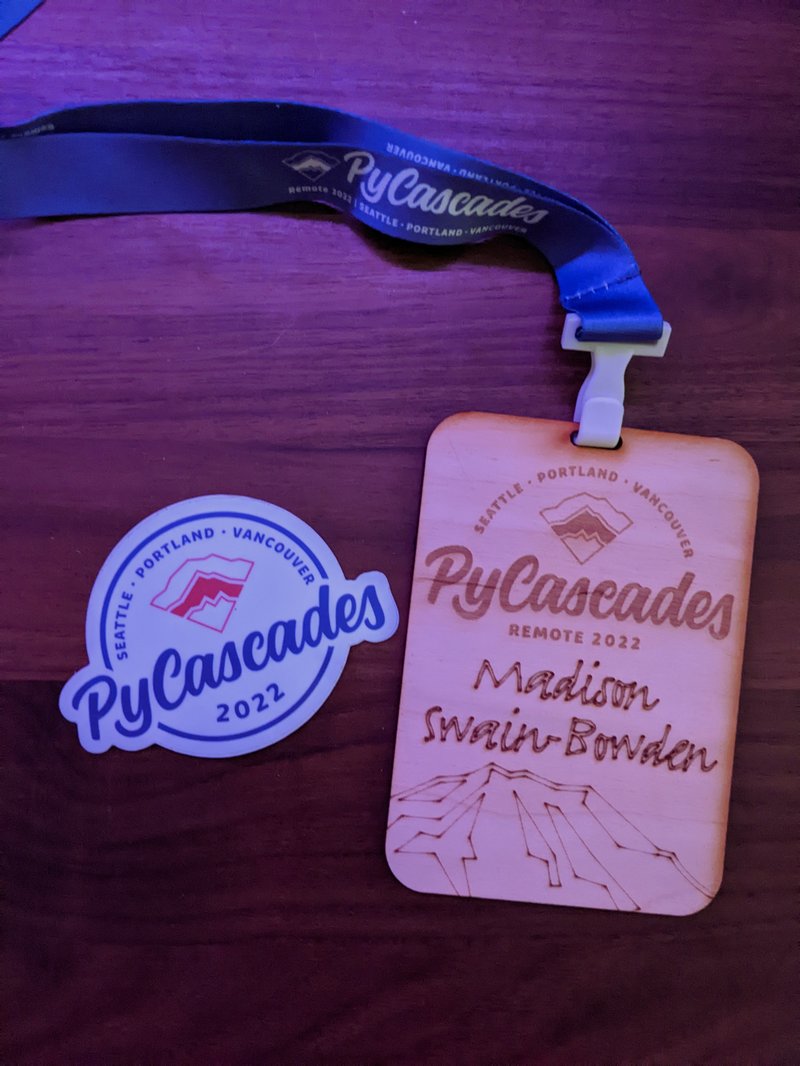 We recognize that regardless of price and event location, conference tickets can be a challenge for some folks right now. Keep an eye out for our financial aid announcements, as the application will open in December.